LUCKY CUP™ COFFEE IS MADE FROM 100% ARABICA BEANS THAT ARE ROASTED TO PERFECTION. WE WANT TO ENSURE YOU HAVE THE PERFECT CUP BECAUSE EVERY DAY DESERVES A LITTLE LUCK.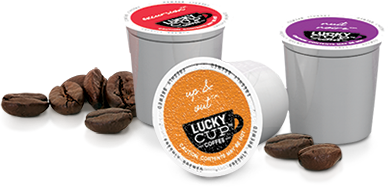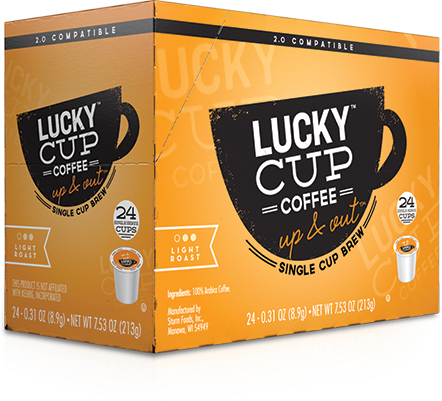 LUCKY CUP™ UP & OUT™ PUTS THAT PEP IN YOUR STEP TO GET UP AND OUT THE DOOR IN THE MORNING. UP & OUT PROVIDES A RICH, SMOOTH BURST OF FLAVOR- THE PERFECT KICK OFF TO YOUR DAY!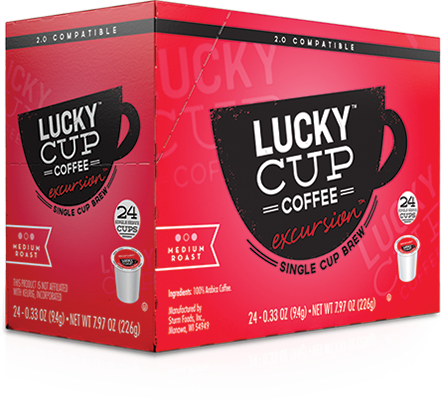 LUCKY CUP™ EXCURSION® SOURCES ITS COFFEE FROM COLOMBIA AND TRANSPORTS YOU THERE THROUGH THE RICH AROMA AND FLAVORS OF THE BEAN. LIFE IS ALL ABOUT THE JOURNEY, BUT IT IS ALSO FUN TO STOP AT SOME DESTINATIONS ALONG THE WAY. ENJOY YOUR EXCURSION, WITH LUCKY CUP!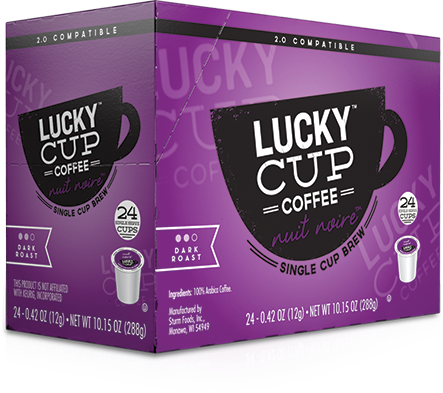 "BLACK NIGHT" IN FRENCH, LUCKY CUP™ NUIT NOIRE™ IS A HOT, DISTINCTLY SMOOTH CUP OF FRENCH ROASTED COFFEE THAT HAS A FULL, RICH AROMA AND FLAVOR. ONE SIP AND YOUR IMAGINATION WILL SWEEP YOU AWAY TO A PARIS BISTRO ON A SUNNY AFTERNOON. RELAX, SIP, AND WATCH THE WORLD GO BY…